Meet The Team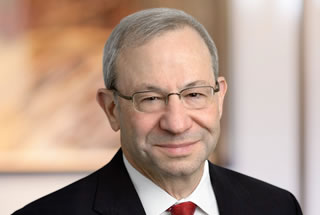 Meet The Team
Jonathan Samel chairs the Business Department of Hamburg, Rubin, Mullin, Maxwell & Lupin. For more than 30 years, he has successfully combined his practical experience in business law, estate and business succession planning and financing matters with a detailed technical knowledge of tax law to assist clients around the Delaware Valley. His practice focuses on structuring and implementing business transactions and tax planning for closely held businesses and individuals. His work includes assisting clients with all legal and tax aspects of the formation and operation of various business entities, including partnerships, corporations, limited-liability companies and joint ventures, and he regularly negotiates and structures the purchase and sale of businesses, including asset sales, stock sales, corporate reorganizations, and other similar arrangements.
Jon also has substantial experience in the area of estate and gift taxation and in drafting wills, trusts and other agreements which are designed to preserve the wealth and minimize taxes. He is also the chair of the Firm's Automobile Dealership Group which assists automobile dealers with the acquisition and sale of dealerships, franchise litigation, succession planning, real estate law, environmental issues, employee relations and other regulatory issues affecting automobile dealers.
Jon is a member and past chairman of the Corporation, Banking and Business Law Committee of the Montgomery Bar Association. He is also a member of the Probate, Estates and Trusts Committee of the Pennsylvania Bar Association, and of the Montgomery County Estate Planning Council. He serves on the Advisory Board of the Delaware Valley Family Business Center. Jon received his undergraduate degree from the University of Rochester (B.A. 1974), and his law and Master's degree in Tax Law from Temple University (J.D. 1978, LL.M. 1990).